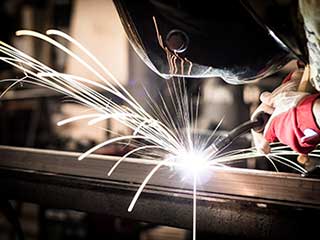 Our team at Garage door repair Diamond Bar believe in being able to provide service to every local homeowner who needs us. That's why we have made sure that our rates are as affordable as they can be. Aside from repairing garage doors, we also fix and install automatic gate systems.
Top Quality Work
With our team of able-bodied technicians, we can assure you of only the best service possible. Our experts have a great deal of experience to perform all sorts of tasks, such as sensor alignment and opener repair. Any work we complete can be relied upon to last for a very long time.
Hinge Welding Repair Service
Apart from dealing with the opener of your gate, our technicians can also fix several physical issues that may come to affect the hardware parts. The hinges, for example, can break or degrade for various reasons, chief among them would be accidental car bumps. Our welding repair experts can reattach and mend together your gate hinges and keep them strong and secure.
We'll Solve Your Track Problems
If your sliding gate seems like it's about to come off its track, or if it keeps making this annoying grinding noise every time it moves, something must be done. Our technicians specialize in gate track repair and we can straighten out any dents. If rust has claimed a lot of it, we can also replace your track with a new one.
Intercom System Installation
Another key focus of our automatic gate services is the intercom system. This can be a welcome addition to any commercial or residential gate, as it will save you the time and the trouble of having to be near your gate in order to see who's waiting on the other side. Our team can recommend which audio or visual intercom would be the perfect one for your needs, and then install it for you and make sure it is fully operational.
Anything You Need
If you want to make sure your home or business is completely secure, the best way to do that is to have an automatic gate system installed. Give our team at Garage Door Repair Diamond Bar a call if you're looking for a new system or if you need your current gate repaired.
Our team can also take care of: